Product management is a relatively new discipline in software development, and it's only going to be come more important. For those of you I've already had the honor of working with, I've been doing product work with you in every engagement we've had, no matter how small, even when you didn't know it! Product is where technology meets usability and business needs. It answers the question: What do we need to build for what purpose, so which audience can achieve what goal?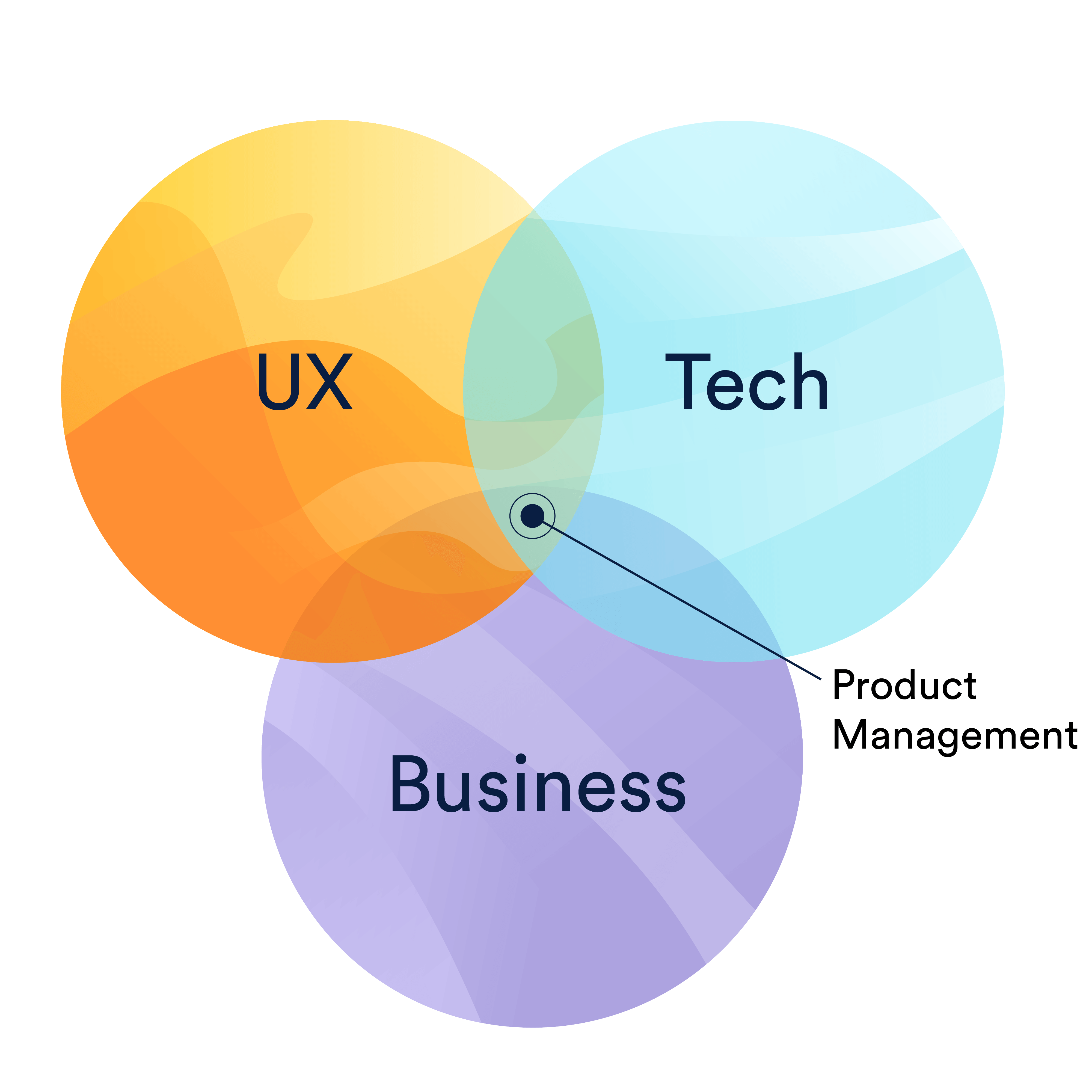 My vision of product leadership is fairly simple: develop a strong understanding of what challenges a business or organization is facing as well as what they need to achieve, and craft a solution to help them get there.
It has nothing to do with technology itself. I don't work for a piece of technology – I work for my clients, and I'm interested in whatever will position them well to achieve the results they need. Technology is a means to that end.
The discipline of what and why when it comes to building any technology product is very different from the how. Product work answers what and why — development work defines the how.
How do I do product management?
I use product-centric processes when meeting new people and onboarding them into the projects we work on together, from social media graphics to brand design to a complete buildout of a new e-commerce website. This is why early conversations with me about your project have very little to do with the thing you asked me to create for you. These meetings give me the opportunity to understand your business – why you do what you do, who you do it for, and what results you're looking for. When I present my proposal, I sometimes hear I've read someone's mind. Really, I just have the experience to connect the context of your business to what you need me to create for you. No psychic powers necessary!
I can also serve as a product management consultant. Clients with larger development teams and more complicated software requirements (not to mention an increased exposure to risk if the project doesn't go right the first time) need someone who can:
organize the vision for the project
document the requirements

business requirements
solution requirements (functional and non-functional)
user requirements
transition requirements (what is needed to stop doing things the old way, and start using the new solution)

work directly with the designers to get the user experience where it needs to be
collaborate with engineers to create a sensible technological approach that achieves the business' goals
What happens next?
We end up with the delivery of a technology product, whether that's an identity package that lets customers know who you are and what you're about, an e-commerce website, a complex software project.
But the product is really just the tip of the iceberg. It's easy to focus there, because it's the tangible result of all this work. The real result is the 100%+ replacement of income lost due to COVID lockdowns. It's the software build that took half the time expected because there were no unpleasant surprises in the middle of the development phase. It's the customers of my customers who call for support at a fraction of the volume they did before, because it's easy for them to find what they need in the app.
Does your business need product management? Email me using the form below, or book a free 15 minute consultation to see how I can bring product leadership and excellence to your next project.